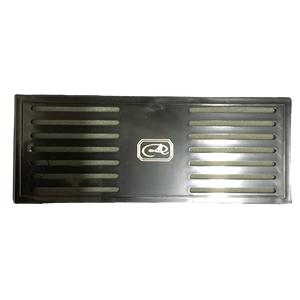 Humidor Humidification System by Daniel Marshall
| | | |
| --- | --- | --- |
|  LENGTH |  HEIGHT |  WIDTH |
|     6-3/4" |     2-1/2" |  3/4" |
The quality and preservation of your cigar is only as good as the partnering of a quality humidification system with your humidor.
Here at Daniel Marshall, we have pledged and provided over 25 tested years and testimonials of experience and humidity control. Our design aggressively soaks up moisture and expends it with its capillary action, a natural phenomenon found in the natural environment of the Tobacco leaf.
When treating all humidification that require "wetting", never use tap water. This may cause and promote molding, we recommend the proper solutions i.e. Propylene Glycol based solutions. See our Humidor 4oz Care Solution provided in our store.
As always be sure to reach out to the professionals at info@danielmarshall.com or see our "FAQs" section for any concerns on maintenance or care.

---
We Also Recommend